When:
April 4, 1992 @ 4:00 pm – 5:30 pm
1992-04-04T16:00:00-05:00
1992-04-04T17:30:00-05:00
Where:
Senate Chamber, N940, Ross Building, York University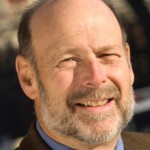 Title: Ambient and Indoor Air Pollution: Old Story - New Insights.
Biographical Sketch: John D. Spengler is a Professor of Environmental Health Sciences and Director of the Exposure Assessment and Engineering Program in the Departmat of Environmental Health, at Harvard University's School of Public Health, Boston, Massachusetts.
He received a B.S. degree in physics (1966) from the University of Notre Dame, a Ph.D. degree in atmospheric sciences (1971) from the State University of New York-Albany, and a MS. degree in environmental health sciences (1973) from Harvard University.
Professor Spengler has conducted research in the areas of personal monitoring, air pollution health effects, aerosol characterization, indoor air pollution and air pollution meteorology, and has published extensively in each of these areas. Recently, he completed a book with Dr. John Samet entitled Indoor Air Pollution: A Health Perspective, published by John Hopkins University Press. He is also on the editorial board of the new journal Indoor Air.
Professor Spengler is currently a member of the EPA Science Advisory Board, serving primarily on the Research Strategies Advisory Committee, the National Academy of Science's Committee on Risk Assessment of Hazardous Air Pollutants, and the American Chemical Society's committee "Task Force on Air Toxics". In addition, he is a member of the Air & Waste Management Association and the American Meteorological Society. During the summer of 1990, Professor Spengler served as co-chairman of a technical session on the characteristics of indoor air, at the Fifth International Conference on Indoor Air Quality and Climate, in Toronto. From 1983 through 1988, he was an advisor to the World Health Organization on matters of indoor air pollution and personal exposure. In the past, Professor Spengler has served on National Academy of Science committees evaluating air pollution epidemiology, passive smoking, and aircraft quality and safety; he served as chairman of the National Academy of Science's Committee on Indoor Pollutant from 1979- 1981. Brochure